About GSO
---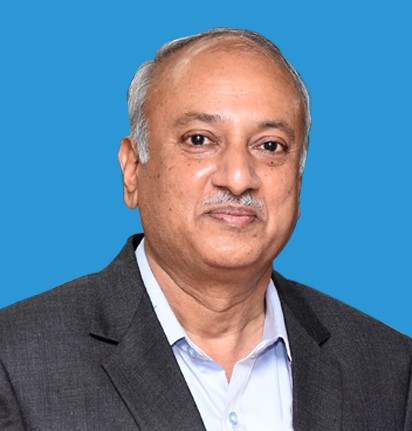 General Services Organization (GSO) is one of the constituent units of the Department of Atomic Energy, Government of India, and was setup in the year 1979. GSO is headed by Dr. B. Venkatraman, Distinguished Scientist as Director, GSO who is also Director, IGCAR. GSO takes care of the common facilities such as Housing, Medical, Transport, Water Supply, Civil, Electrical, Mechanical, Telecommunication and Computer in the Atomic Energy Townships at Kalpakkam and Anupuram

The activities of GSO are carried out by various Divisions/Sections depending on the functional requirement and expertise. The Civil Engineering Division takes care of the construction and maintenance of the residential quarters for the employees and office buildings.

The Electrical Section under Engineering Services Group is responsible for the planning, designing works and implementation of all the Electrical projects in the Townships. It provides and maintains almost uninterrupted power supply to all the quarters and buildings. The Group is also responsible for the operation and maintenance of the Electronic Telephone Exchange and for providing Intercom Tele-communication facilities.

The Computer Section at GSO is providing the user support in Computer maintenance, network and computerisation activities.

Mechanical Systems Section (MSS) is responsible for Mechanical Maintenance (Water supply, Water Treatment, Sewage Treatment), Air-Conditioning & Ventilation, Fire hydrant system and Industrial safety aspects of both the Kalpakkam and Anupuram Township.Auto shop is taking care of complete maintenance and repairs of all departmental vehicles and equipments pertaining to General Services Organization (GSO), Indira Gandhi Centre for Atomic Research (IGCAR), Bhabha Atomic Research Centre Facilities (BARCF) and Madras Regional Purchase Unit (MRPU).

The Hospital situated at the centre of the Kalpakkam Township provides medical services to about 27,000 beneficiaries. All the employees of DAE/NPCIL/BHAVINI units situated at Kalpakkam, and their dependants are covered under Contributory Health Services Scheme. A Dispensary is functioning at Anupuram Township for the benefit of the residents at Anupuram and also an Occupational Health Centre (OHC) is functioning at IGCAR Site.

General Services Organization (GSO) is responsible for liaison works with District administration for supply of water and amenities to the Township viz. laying / repairing of approach / highway roads etc. The Central Industrial Security Force (CISF) looks after security of the office buildings located in the Township.